Succero Executive Resources Limited is not merely a brand but it's a mission with the aim to expand the opportunity of education and learning for Bangladeshi human resources using the collective strengths of team knowledge, expertise, qualifications, networks and experience as the primary enabler to meet customers' needs and exceed their expectations, a team of senior administrative personnel and an elite team of skilled counselors to bring excellence to make way out in making educational and career decision of aspirants since 2009.
While all companies claim to provide a quality and professional service, in our case this is reflected through the referrals of our clients time after time. We believe that good relationships and trust are built up over time and must not be compromised. We firmly committed in customer service not merely from a commercial view point but largely it's an ethical obligation to us that build our sustainable brand image in Bangladesh.

Ethics and Integrity:
Our word is our bond. We do what we say and live up to the highest standards of fairness and ethical behavior. All of our actions and relationships are based on honesty, authenticity, truthfulness, transparency and trust.
Professionalism:
We satisfy our clients by high levels of Professionalism with our skills and ability, quick deliverance, good judgment and polite behavior.
Quality and Excellence:
Our passion, up to date innovation and stern commitment drive us to deliver the highest quality work.
Relationship:
We are committed in developing prosperous business association, long-term and sustainable relation with our valued stakeholders and clients. The way, we treat each other to achieve our goals and objectives is just as important as what we achieve.
Mission & Vission
Our mission is to play a vital role in developing human resources by providing proper knowledge, training and skills necessary to achieve their professional goals and providing access to global higher education opportunities to professionals and potential students of Bangladesh for the national development.
We nourish a vision of becoming a leader and change maker in developing human resources by providing proper knowledge, training and global education opportunities.
---
---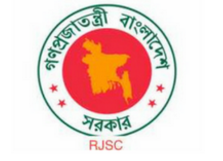 Office of the Joint stock Companies and Firms
Government of the People's Republic of Bangladesh
(Under the Companies Act XVII of 1994)
Dhaka South City Corporation
Government of the People's Republic of Bangladesh
(Under the Local Government Act, 2009)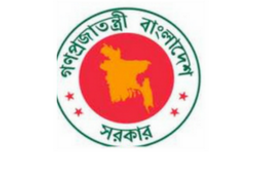 National Board of Revenue
Government of the People's Republic of Bangladesh
---
---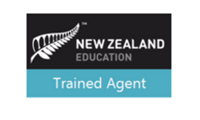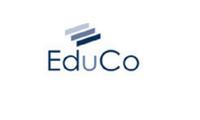 CEO's Profile
With a long-track career record of university professor, teacher's trainer, higher education & career consultant, English language & corporate trainer, Mr. B M Faisal Monir is working with Succero in his capacity of Managing Director & CEO.
As a versatile and innovative learning and development professional, he has the expertisation in curriculum development in accordance with the learner's individuality as well as in interractive & participatory method of teaching-learning process. His excellent ability to facilitate and and intensive expertisation in instructional technology proves in the outcome learner's development of communication skills. In the academic background he achieved Master of Education degree in the major of Language Education & Educational Leadership from DU after completing Masters and BA with Honors in English Language & Literature. He acquired PGD on ELT from UCL Instutute of Education, UK. Finally, his MBA plays a crucial role to become a visionary education entrepreneur.
Being educating in UK, Mr. Faisal strongly encourages qualified and pospective students for cross border higher education and career opportunities.